Overview
The Settings page is for managing the Pro plugin settings and integrations with the license key.
We have tabs here and you can set settings for each one that you need to use.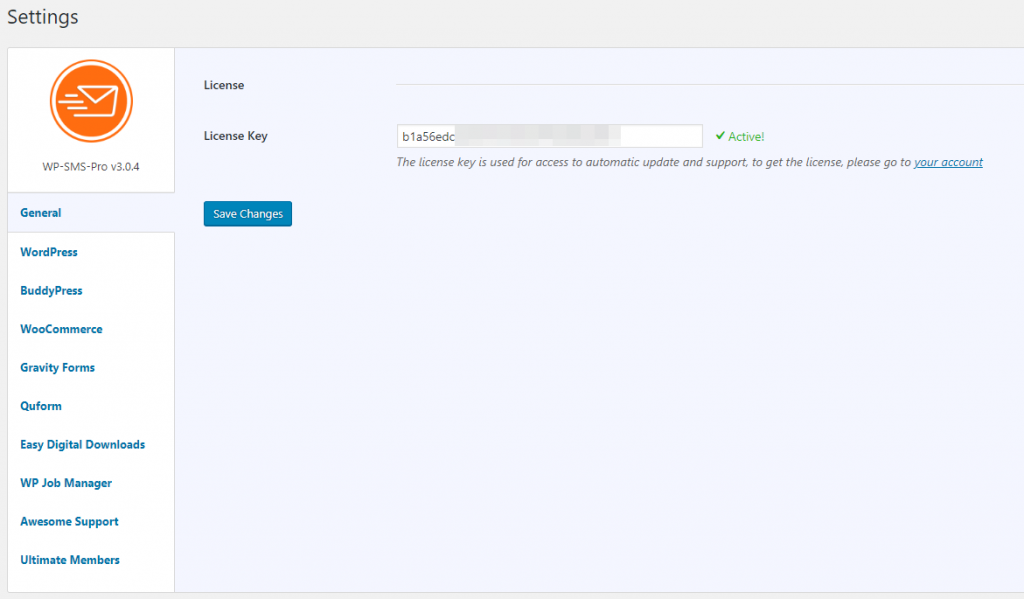 General
Here you can set the plugin license to get the latest version with updater from the plugins page.
Just put the license and press Save Changes once then the status must become Active! like in the top image.
WordPress
You can enable/disable Login with the mobile number and manage message content.
BuddyPress
On this integration, can have a Mobile Field number on the user profile page.
And after that, have two option notifications for sending SMS when someone Mentioned or Commented on users' activities.
WooCommerce
On this popular integration, you have an option to choose to add a New Field or Use the default number field as a mobile field number or Disable this feature.
And can set these options too:
Order Meta Box, to send SMS on orders.
OTP Verification, for orders.
Notify for new product published.
Notify for a new order.
Notify customer order.
Notify of stock, send SMS when stock is low.
Notify of status, send SMS when order status changed.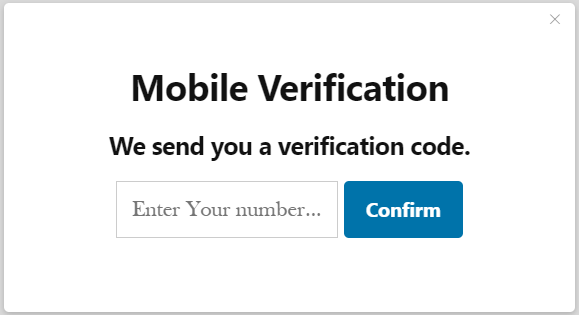 Gravity Forms
On each form at Gravity Forms, you can manage with the one you want to use when an entry coming for it, then send an SMS to the number(s) that you've set.
To know how to configure the options, check out this doc.
Quform
Quform integration you can set what field you want to send an SMS to when a user completes a form (Set the number form field) and send an SMS to a specific number(s) when a user adds an entry data.
Note*: first you must have or create one form to enable this integration.
To integrate Quform with WP SMS Pro, please read this article.
Easy Digital Downloads
Can set send an SMS for a specific number(s) when a new order is received and can set send SMS to customer when payment marked as complete.
WP Job Manager
You can use these options on this integration:
Add Mobile field to Post a job form.
Display Mobile Number on the single job page.
Send SMS when submitting a new job.
Send SMS to an employer when the job is approved.
Awesome Support
You can use these options on this integration:
Send SMS to admin when the user opened a new ticket.
Send SMS to admin when the user replied to the ticket.
Send SMS to the user when the admin replied to the ticket.
Ultimate Members
This integration is a new one and for now, only we have one option here:
Sync Mobile number from Ultimate Members mobile number form field.