We are so happy now that WP SMS is now integrated with Zapier. With Zapier you can connect to 5,000+ apps, meaning you can do unlimited tasks just by creating a Zap.
You may wonder what a Zap is, or how to integrate and connect to Zapier. In this document, we'll show you an example of how to work with WP SMS in Zapier.
What's a Zap?
What you must know, is that Zap is a connection you build in Zapier to connect 2 apps or services you are considering linking together. Therefore all the connections you are building, are all called Zaps.
Let's get to our example.
First of all, you need an active account on both of the apps and also one on Zapier. Just after you logged in to Zapier, a dashboard will be open for you. In the dashboard, you can see the option to make a Zap.

The first app you choose with the "Connect this app" button, has some triggers. When these triggers are activated, they will lead to an action in the second app you are choosing with the "With this one" button. (Each app has its own triggers and actions.)
For this example, we are using WP SMS triggers and Google Sheets actions.

WP SMS Offers 2 triggers:
Send SMS (Is activated for each sent SMS)
New Subscriber (Is activated for every new subscriber)

Here we choose New SMS. Then you need to choose what happens in the Google Sheet for the trigger you picked. The actions of the Google sheets are in the image below: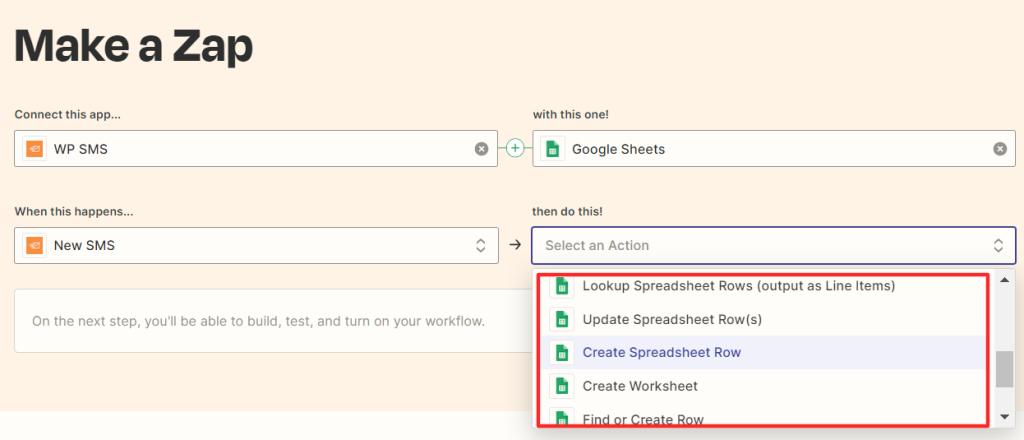 We choose to create a new spreadsheet row. Hence for every SMS being sent, A row will be added to a spreadsheet. Create the Zap and don't worry, you can choose all the details yourself.

Start Editing the Zap.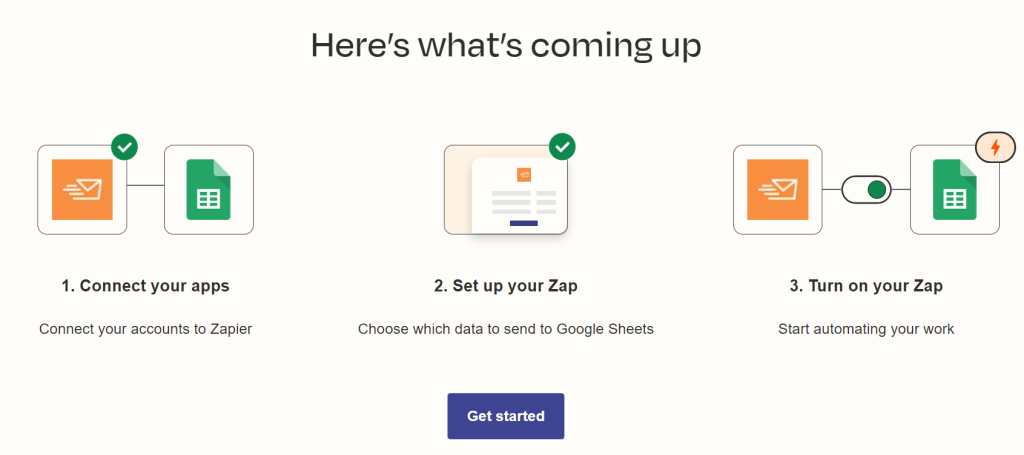 Connect your accounts. First, let's go to WP SMS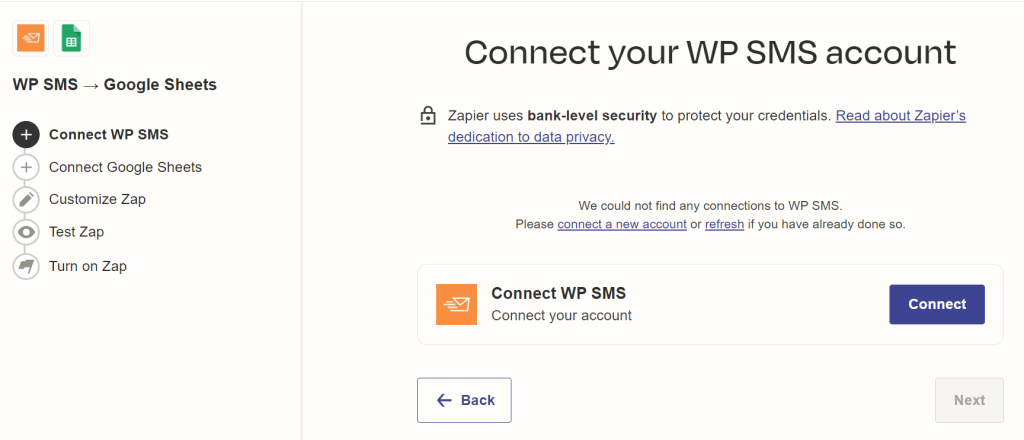 By clicking on Connect, a new login window will be opened for you.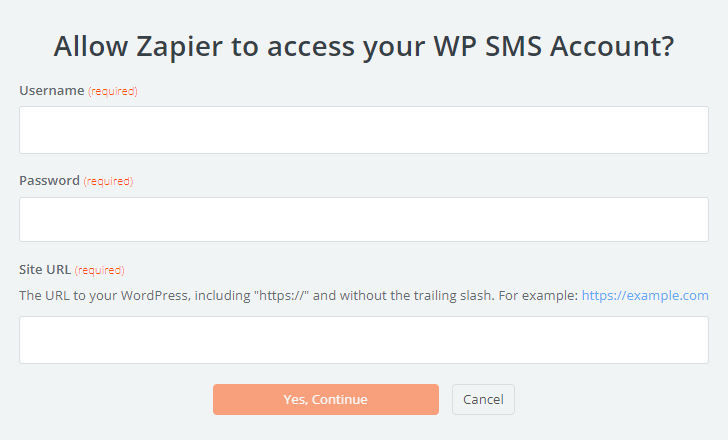 There is one detail you should pay attention to. The password here is not the password you use to login into your website. It's a password you need to build for this purpose. After logging in to your website just go to Edit Profile scroll down and in Application Password, you need to build a new password, and you use it in the WP SMS login page in Zapier.


Ok now it's Google sheets turn!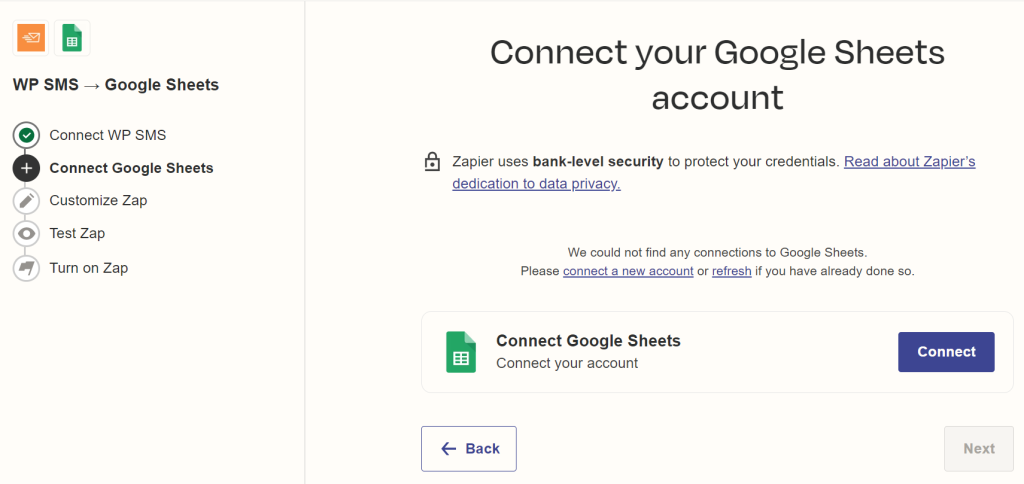 You should give access to Zapier using your Google account. Then choose the spreadsheet you want to put WP SMS data.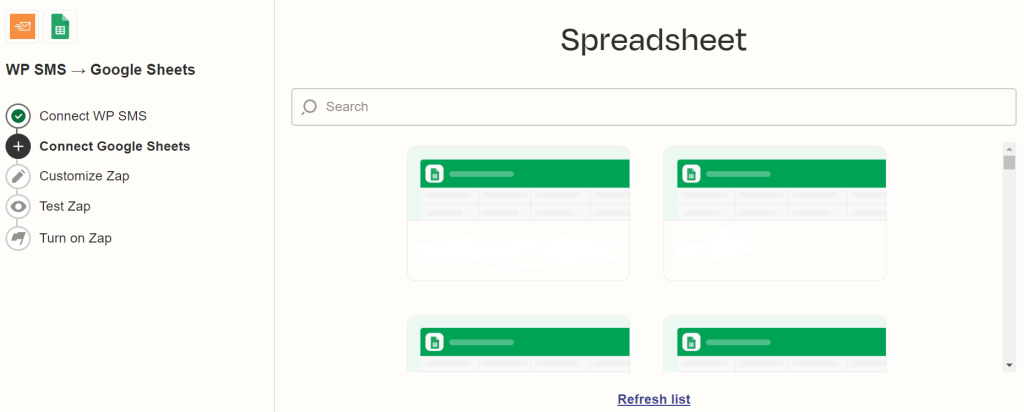 Then all you have to do is to choose what data of WP SMS goes to what cell in Sheets. Here is the list of the data WP SMS can give regarding new send SMS trigger.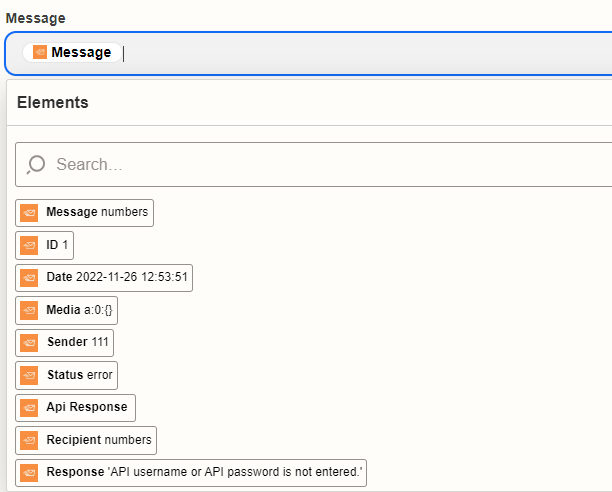 Then you map all the columns.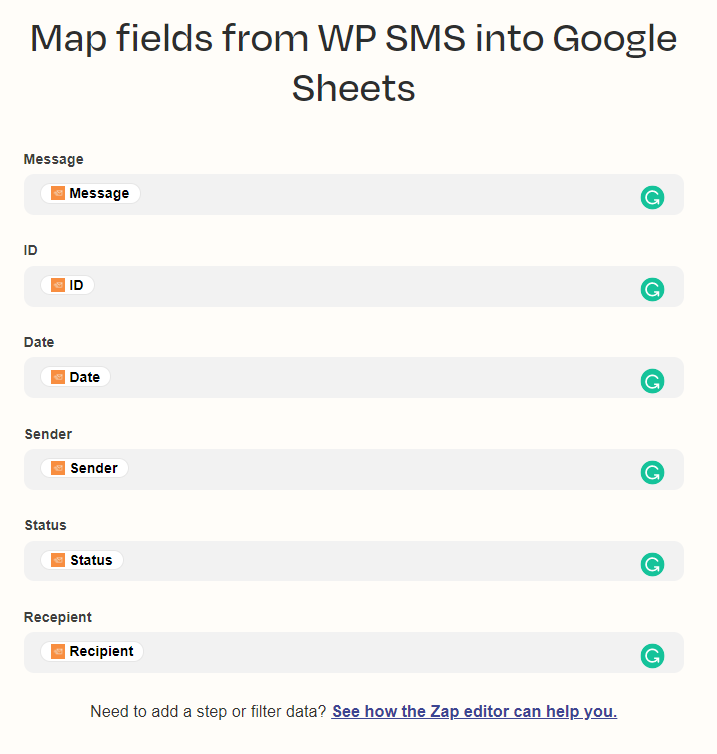 And wollah! Your Zap is done and ready to be tested.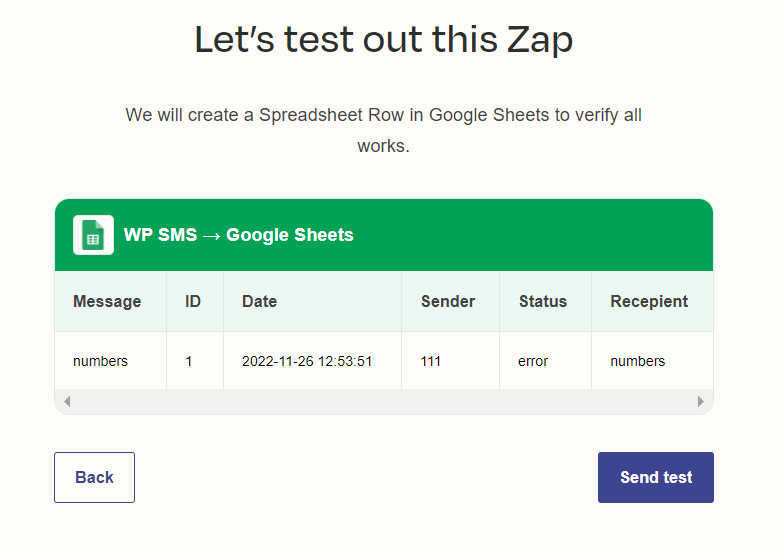 After testing just take a look at your spreadsheet to make sure it works without any flaws.

Now just turn on the Zap: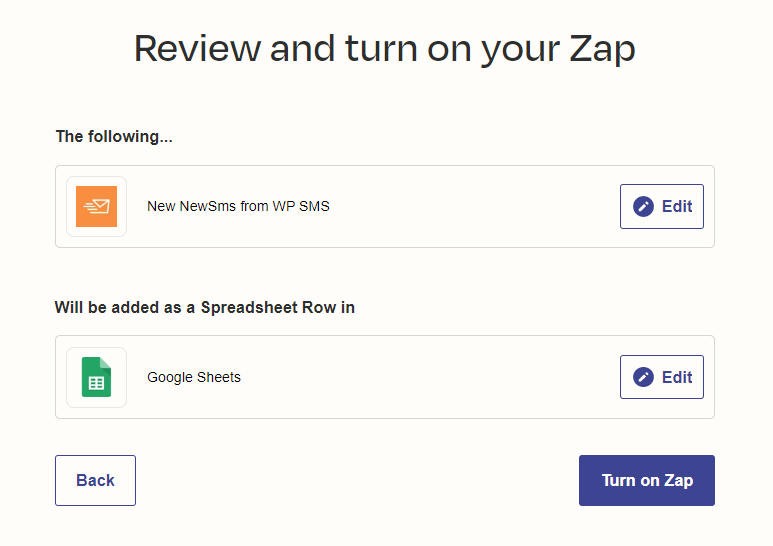 And you can see and change the details of the Zap in your dashboard.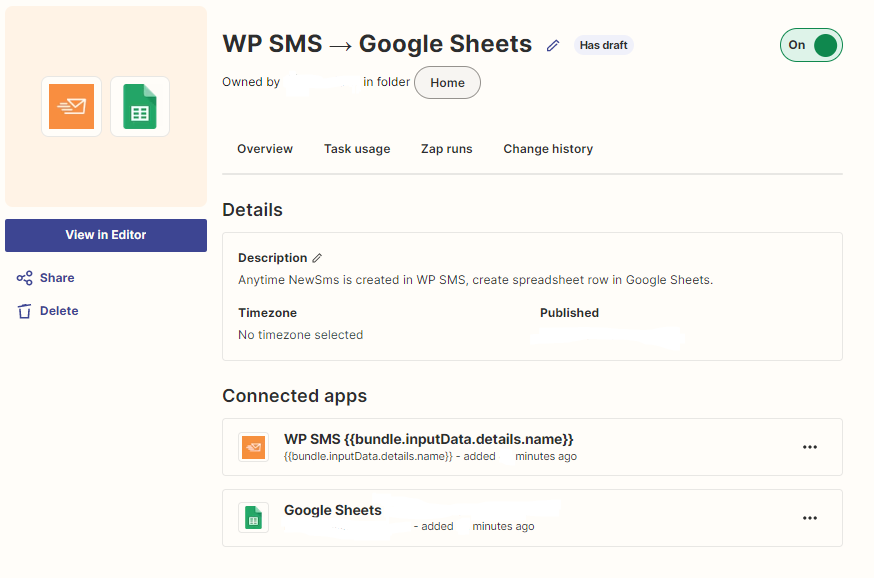 Enjoy using WP SMS in Zapier!
Here is a list of templates we made with WP SMS that we thought might come in handy for you: