Overview
The Subscribers page is for managing subscribed users with full information.

Add Subscriber
On the top of page, Click on the 

button.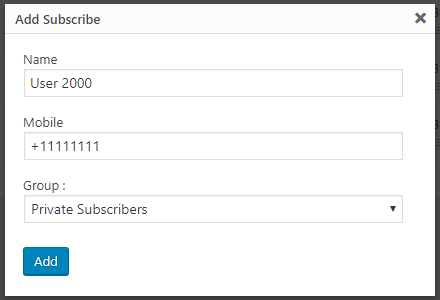 After that, an ajax popup form will show and you can add a subscriber just with fill the fields.
Name: the subscriber name
Mobile: the subscriber mobile number with or without country code as you've chosen what option from the settings.
Group: select what group you want the subscriber will add in.
Edit or Delete Subscriber
Under each row, you have an Edit and Delete link for managing your subscribers.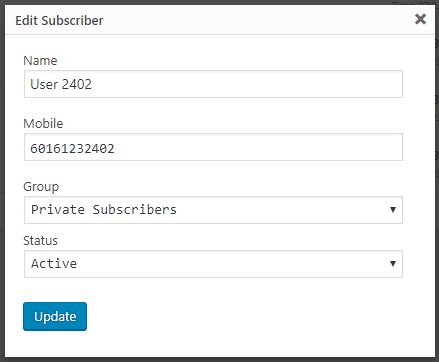 You can delete subscribers on Bulk action too.
Export Subscriber
You can export your subscribers with one click with different formats like Excel, CSV, XML, TSV.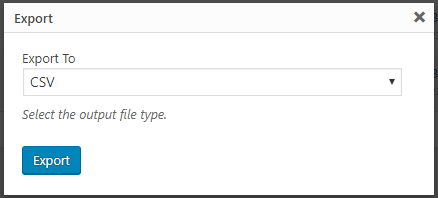 Import Subscriber
You can import your subscribers too as the easy way on each group you want.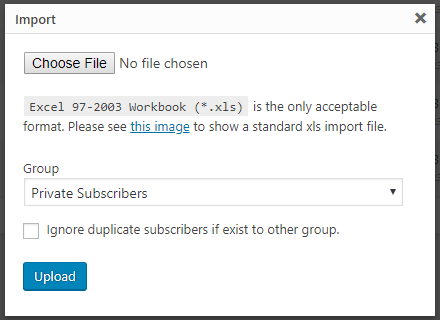 Remember the only format can support here is the .xls (Excel).