Overview
The Groups page is for managing subscribers groups.

Add Group
On the top of page, Click on the 

button.
After that, an ajax popup form will show and you can add a subscriber just with fill the group name field.

Edit or Delete Group
Under each row, you have an Edit and Delete link for managing your groups.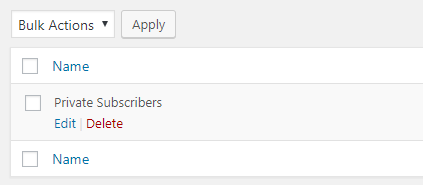 You can delete groups on Bulk action too.