Overview
According to Article 17 GDPR, the user (data subject) shall have the right to obtain his/her data or have them erased and forgotten.
In Privacy page WP-SMS plugin you can export the user's data or erase his/her data in the case she/he asks.
For more information, read Article 17 GDPR.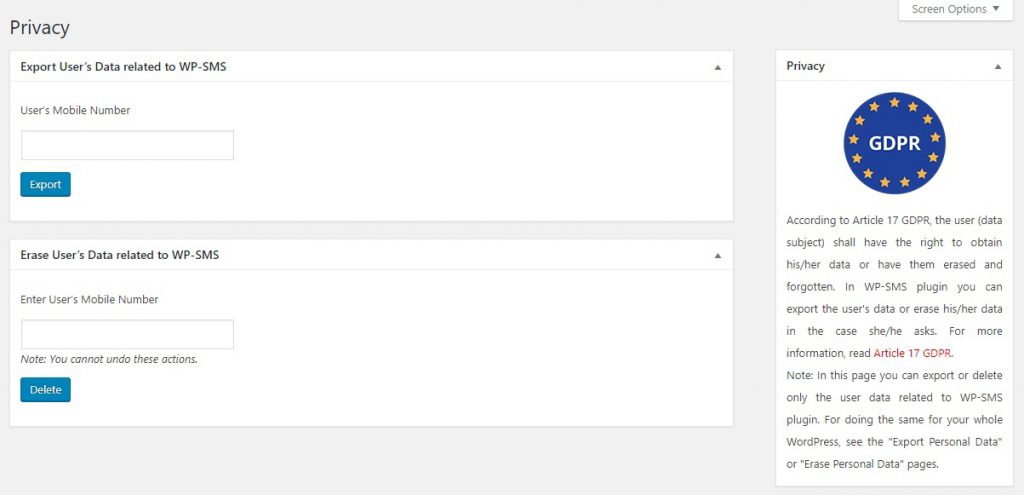 Note*:
Enable Privacy Page
To enable this page, you just go to: "WP-SMS > Settings > General" and in the Privacy section, mark the "GDPR Enhancements" option and save settings.
After that, you will see the Privacy page link on your dashboard WP-SMS menu.