Overview
With WP-SMS Send SMS the page you can easily send a Single or Bulk SMS base by Subscribe users groups, WordPress users, Users roles, and Manually numbers at any time that you want with a single click.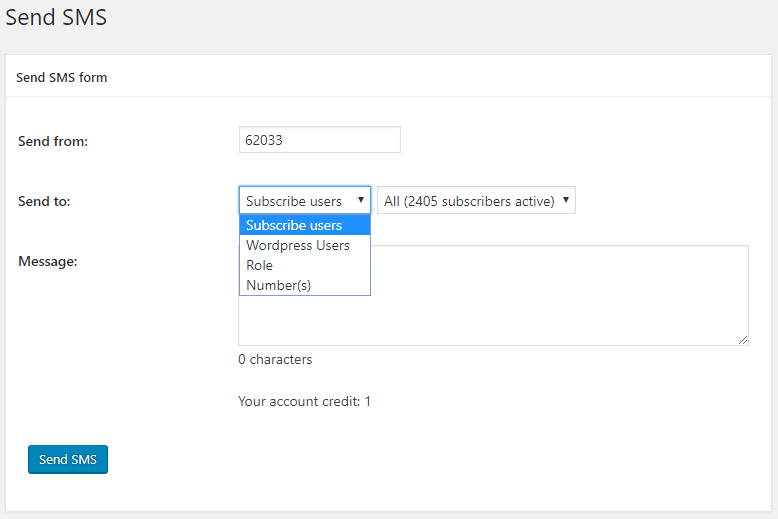 The Send from the field is the sender Number, as your provider if supporting this feature, either you can use text like: Veronalabs
At the bottom of the page, you can check your account credit too.
Note*: Please consider this, for sending SMS with Number(S) need to separate them with a comma "," like this: +111111,+1222222 .