Overview
With WP-SMS Send SMS the page you can easily send Single or Bulk SMS base by Subscribe users groups, WordPress users, Users roles, and Manually numbers at any time that you wants with a single click.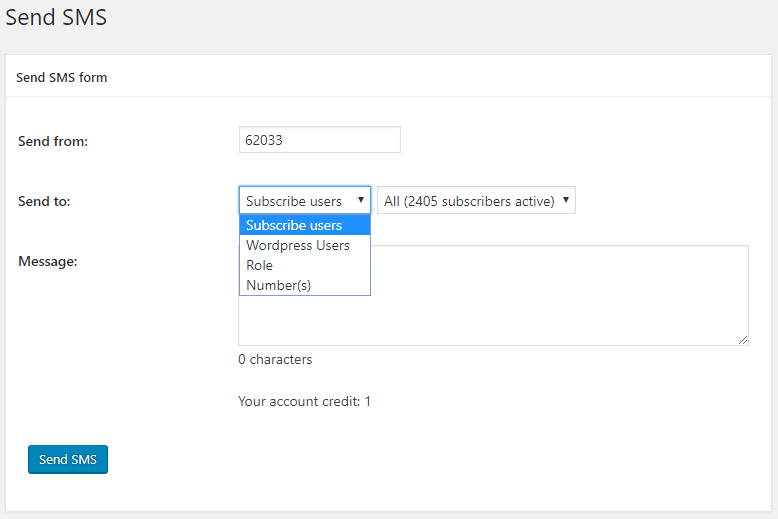 The Send from field is the sender Number, as your provider if supporting this feature, either you can use text like: Veronalabs
At the bottom of the page, you can check your account credit too.
Note*: Please consider this, for sending SMS with Number(S) need to separate them with a comma "," like this: +111111,+1222222 .