Just a few more steps…
After completing the installation, you need to do one thing, setting up the gateway.
Go to the WP SMS » Settings » Gateways, select what gateway you need it, and one-time press Save Settings.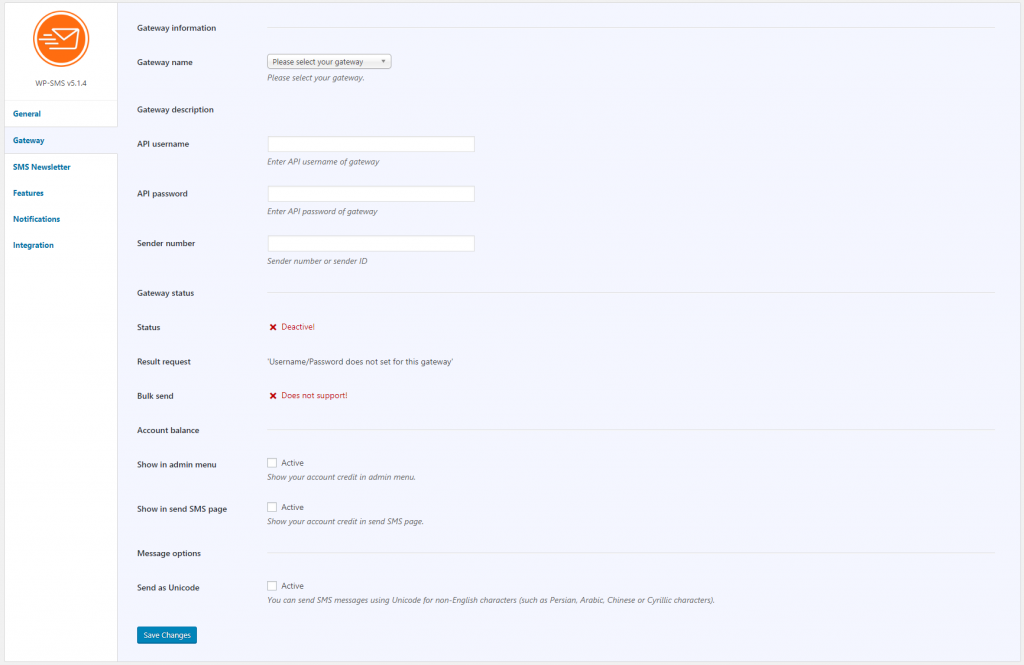 After the page reloads, now fill the fields with your Gateway provider information like API Username, API Password, Sender and API Key if gateway needed and press Save Settings again.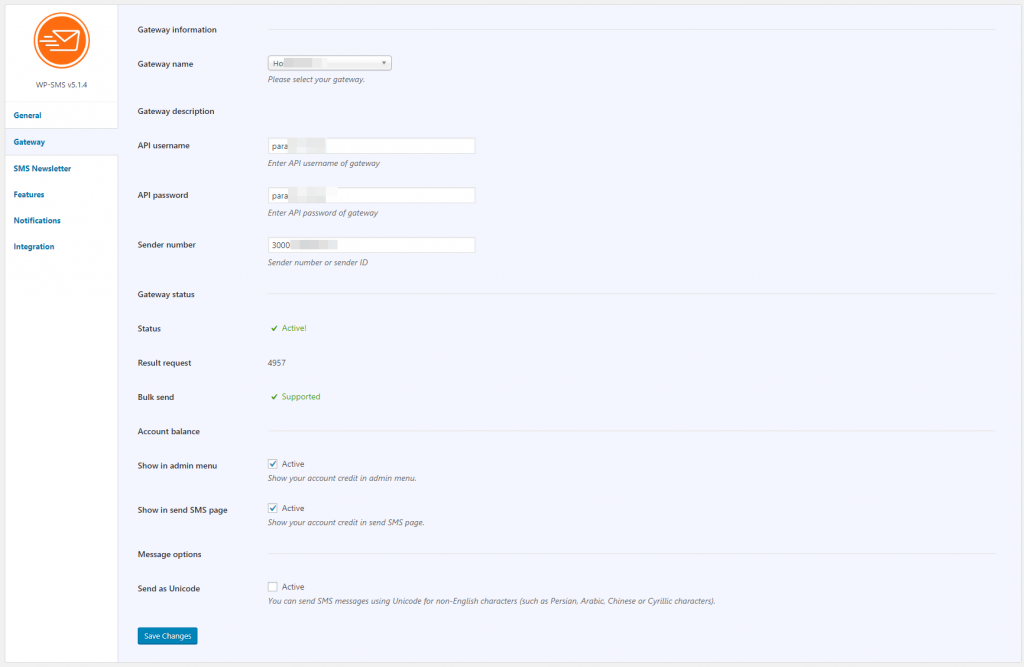 Done! Now you can send an SMS from your Send SMS page.
You can check the Account Balance options too much clearer know how much credit is left on your panel.
Here you'll find some gateways' configuration as an example.
If you need some advanced options, please read the next articles.