For sending SMS with Telnyx Gateway and WP-SMS plugin, first of all, please check out the below link: https://developers.telnyx.com/docs/api/v1/overview#introduction
After reading the instructions, go to the gateway field on WP-SMS Settings. There are four fields on our settings to fill: API User, API Password, Sender Number, and API Key. The names of these fields are different in Telnyx Panel.
You need your email address, Telnyx Token, and Telnyx API V1 Profile Secret.
To find out these parameters, follow the below steps:
Log in to your Telnyx account.

Get your API User (Email Address) and Token from

https://portal.telnyx.com/#/app/auth/api-tokens

Go to this link and on the profile info section, select API V1

Copy your API V1 profile secret

Fill out the fields on WP-SMS Plugin > Settings > Gateway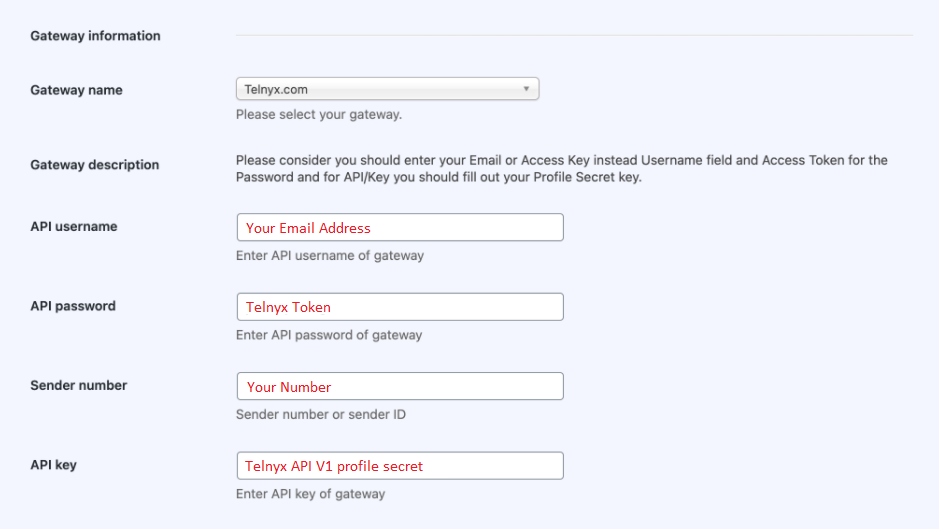 As you can see on this screenshot, you need to fill out the API username with your email address, the API password field is your token, and the API key is Telnyx API V1 profile secret.