WP SMS plugin and OneWaySMS Gateway enable you to send SMS. To do so, please read the API pdf of the gateway.
After reading the instructions, go to the gateway field on WP SMS Settings. There are four fields on our settings to fill: API User, API Password, Sender Number, and API Key. The names of these fields are different in the OneWaySMS gateway.
On the gateway, you need your API Username, API Password, Sender ID, and API URLs.
Follow the below steps:
Find your OneWaySMS Gateway's API Username, API Password, and API URLs
Go to your WordPress Admin Panel

From

Dashboard Sidebar Menu navigate to WP SMS Plugin » Settings » Gateway
Copy your gateway's API Username and API Password to API Username and API Password fields
Add your API URLs to the API Key field
Fill out the Sender Number/ID
Finally, Save Changes to see Gateway Status is activated!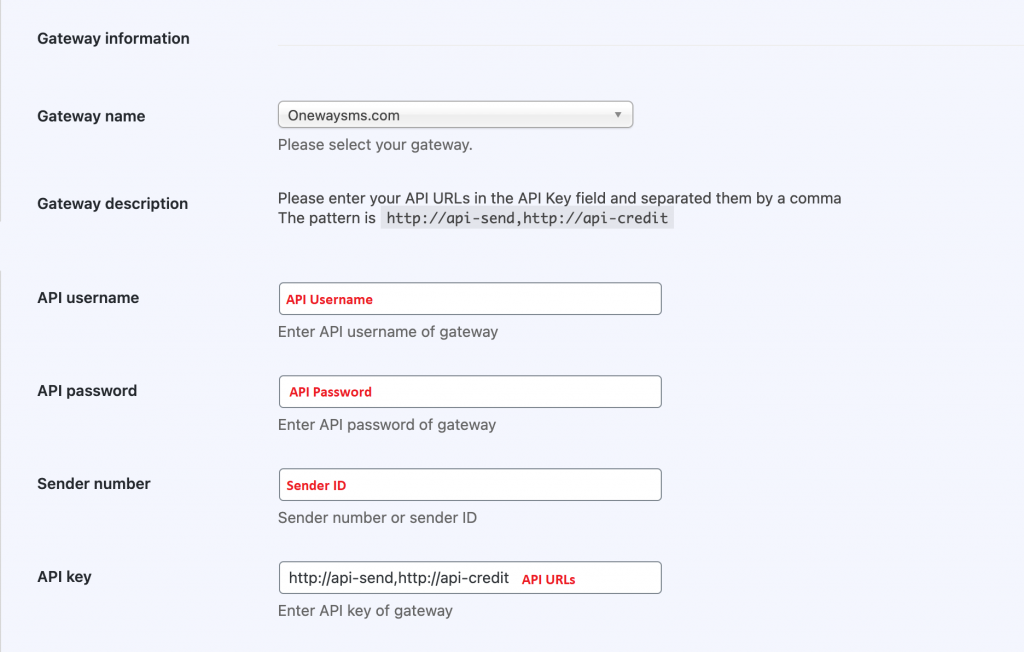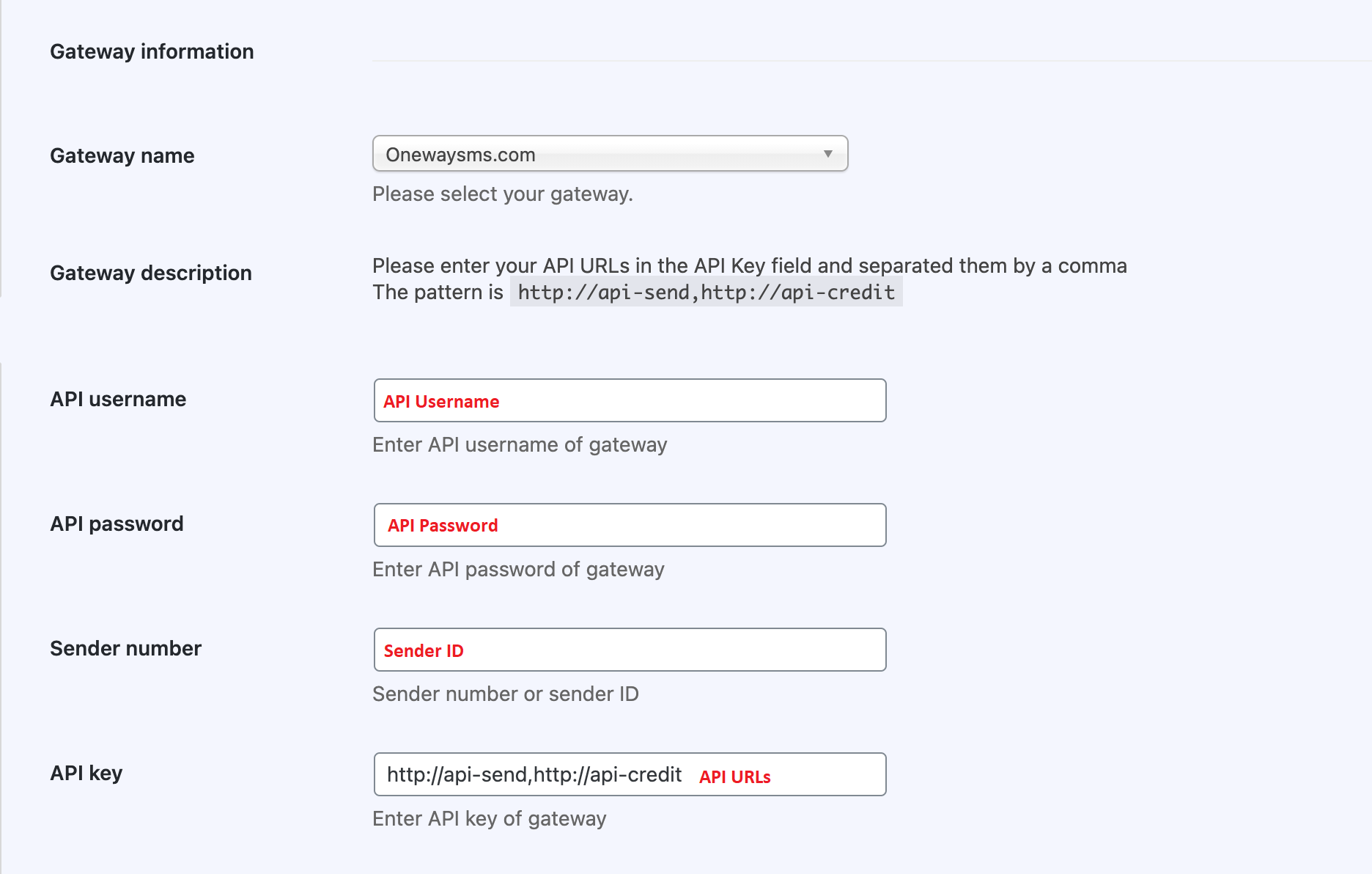 As you can see on this screenshot, you need to fill out the API username and API password with your API Username and Password, and Sender number field is your Sender ID, and the API key is the API URLs.