WP SMS is compatible with Contact Form 7, Gravity Forms, and Quform. They all enable you to send SMS after integrating with WP SMS. They can be configured in just a few minutes! Here is a guide on how to integrate WP SMS with Contact Form 7 to send SMS after users submit forms:
Integrate WP SMS with Contact Form 7
The Contact Form 7 plugin needs to be activated in order to start sending SMS with WP-SMS options. After activating it, go to SMS -> Settings -> Integration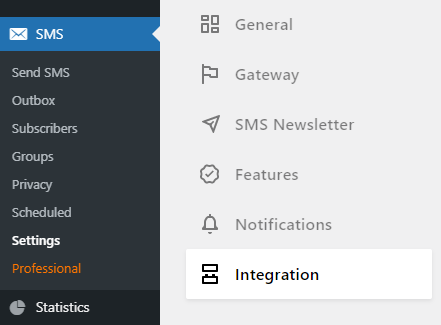 Now you need to activate the SMS meta box on Contact Form 7 section. It will add WP SMS options to the Contact Form 7 plugin.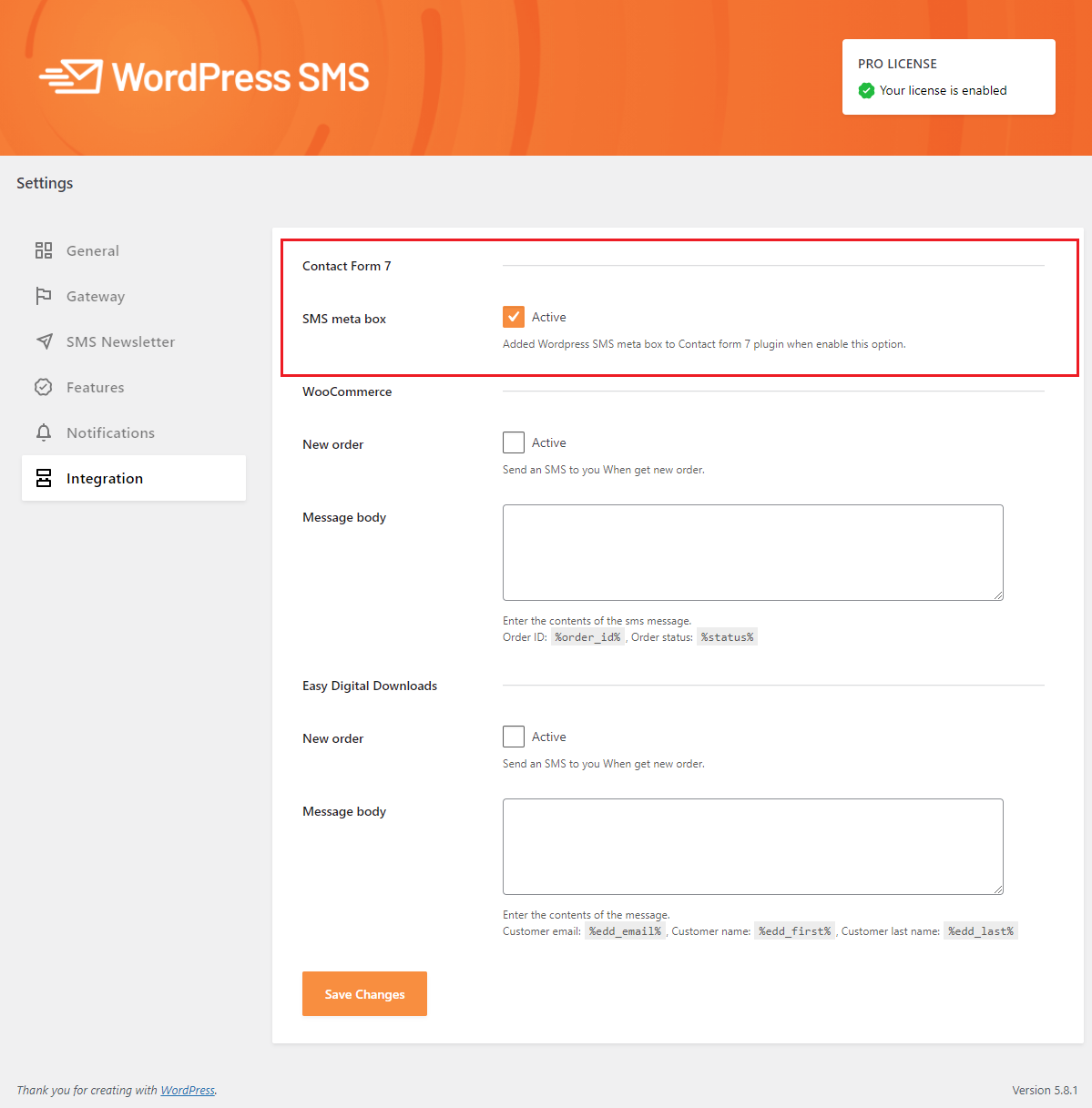 Then, go to Contact -> Contact Forms from the WordPress Admin Bar and select the form you want to configure.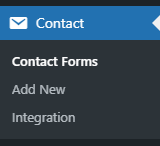 On the selected form, choose SMS Notification.
Every form you create in Contact Form 7 has two sections. To put it another way, you can send SMS in two different ways. It is possible to send SMS either to number(s) or a field of the form.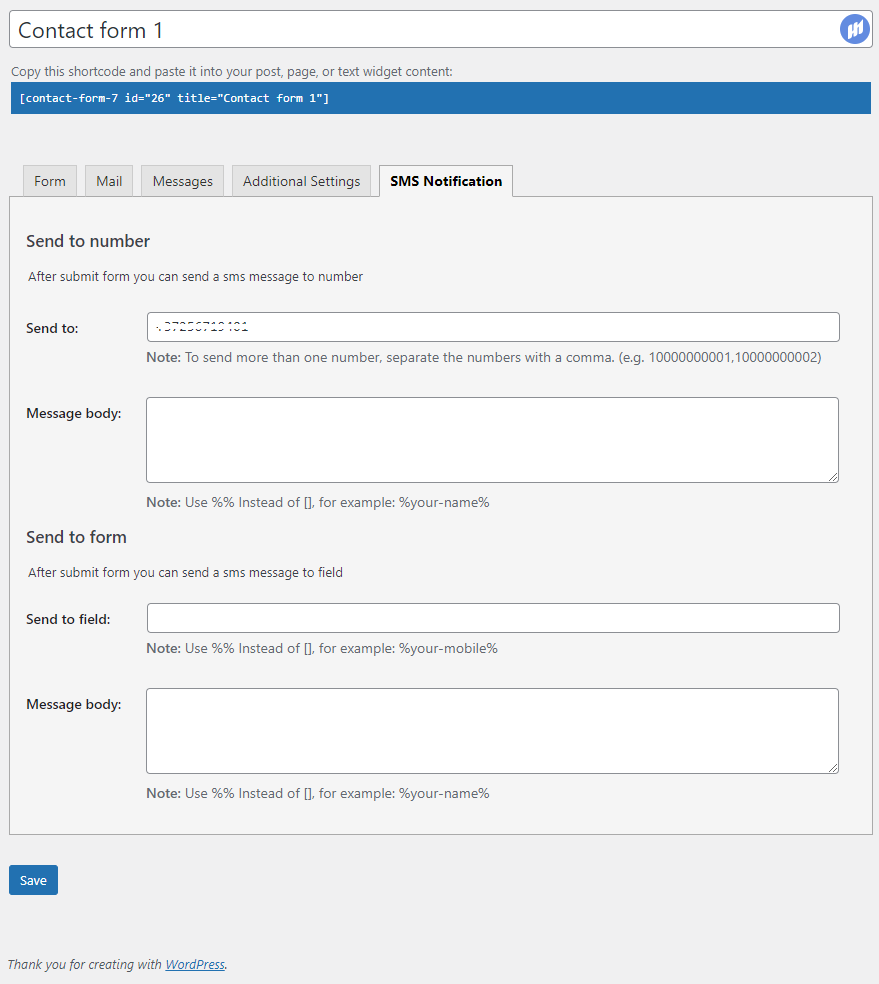 Send SMS to Numbers
Enter the number(s) to send the SMS to.
Add a message body containing the text of the SMS message.
Send SMS to Field
Type the field name you want to receive SMS after submission. It sends SMS to the value of the chosen field
Then, add a text you want to send in the message body field.
Important Note
Please make sure you use %%
---
Please note that WP-SMS is currently integrated with Gravity Forms, Contact Form 7, and Quform. For integrating any other form plugins, please contact us.