Businesses must be able to interact with their consumers in a timely and effective manner in today's digital world. Two-way texting is one method for accomplishing this. Businesses may participate in real-time dialogues with their consumers via two-way messaging, giving a more customized and dynamic experience. WordPress, one of the world's most popular website platforms, has a number of plugins and technologies that may help organizations integrate two-way messaging on their website. In this post, we will look at the advantages of two-way messaging for businesses and how to incorporate it into a WordPress website using the WP SMS Two-Way Add-on.
What you are about to read
You can visit the Documentation of the WP SMS Two-way Add-on here.
The Advantages of Two-Way Messaging for Businesses
In this article, we will dive into the benefits of two-way messaging for businesses. We will explore how two-way messaging can improve customer engagement, enhance customer service, streamline business operations, and increase ROI. We will also provide real-life examples of businesses that have successfully implemented two-way messaging and achieved great results. By the end of this article, you will have a better understanding of why two-way messaging is essential for your business, and how you can leverage it to improve your overall communication strategy. So, let's get started!
Improved Customer Engagement
By allowing businesses to connect with their consumers in real-time, two-way messaging may help organizations boost their customer engagement. This can improve consumer happiness and loyalty.
Additional Customer Service
By allowing consumers to ask questions, make requests, or report concerns using a messaging platform, businesses may deliver better customer service. This can result in faster problem response and a better overall customer experience.
Streamlined Business Operations
Two-way messaging may help organizations simplify their operations by allowing them to manage their communication from a single platform. This can help you save time and be more efficient.
Increased ROI
Two-way messaging may be a cost-effective way to engage with consumers, replacing more expensive types of contact such as phone calls. Businesses may benefit from a better Return On Investment as a result of this.
Use Cases and Implementation
Are you using WP SMS for sending messages from your WordPress site? If so, you'll be excited to know that there's now a two-way plugin available that allows you to receive messages as well. Here are some examples of how you can use the WP SMS Two-Way Plugin for two-way communication:
Customer Support: Allow customers to send messages to your support team and receive replies directly in their inbox.
Appointment Reminders: Send appointment reminders to customers, and allow them to confirm or reschedule their appointment via SMS.
Survey Responses: Use SMS surveys to gather feedback from customers and allow them to reply with their answers.
Event RSVPs: Allow guests to RSVP for your event via SMS, and send them event details and reminders.
Job Applications: Allow job seekers to apply for a job via SMS, and receive their resumes directly in your inbox.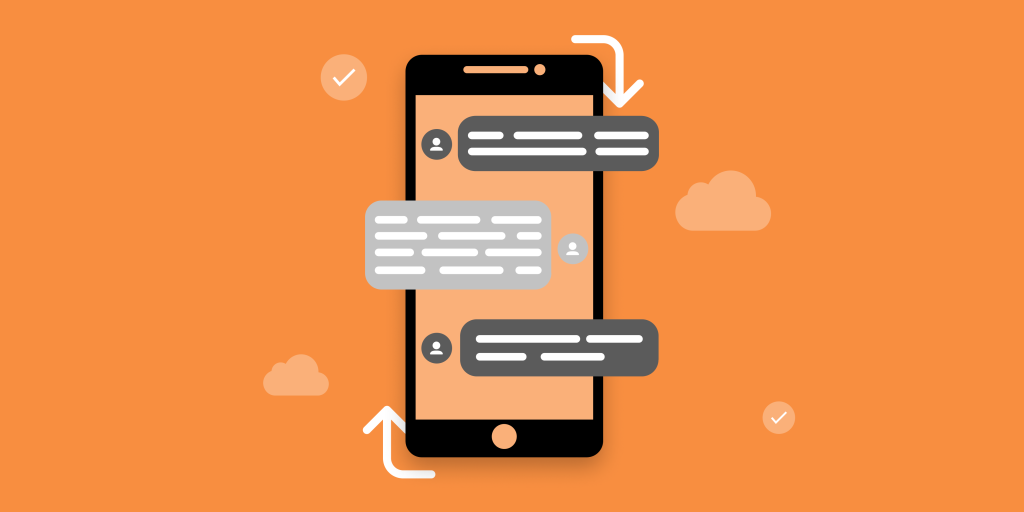 Summary
The WP SMS Two-Way Plugin is easy to set up and can be used for a wide range of applications. Whether you're looking to improve customer support, streamline appointment scheduling, or gather feedback from your audience, this plugin can help you do it all. So what are you waiting for?
Learn how to set up WP SMS Two-Way here.