A Twilio plugin for WordPress handles all things SMS text messaging, so you don't have to look out for one anymore. The best Twilio plugins WordPress users could possibly ask for are the ones we are introducing to you in this article, picking out the best of 2022.
Let's not jump to conclusions and try to go through top WordPress SMS plugins and then decide which one is considered the best. Here is a list of leading WordPress SMS plugins:
WP SMS
Joy of text
WPNotif
WP Twilio Core
Let's review them one by one.
1. WP SMS
This plugin adds the ability to send SMS to your WordPress through 300+ SMS gateways, such as Twilio, Plivo, Clickatell, BulkSMS, Infobip, Vonage (Nexmo), Clockworksms, Messagebird, WhatsApp Business API, and much more!
WP SMS has one of the coolest designs that is never tiring for the eye. Even using a bold color such as orange, working with its features and menus, is very soothing and not misleading at all. Talking about the features, this plugin has an outbox that has all the messages that have been sent with all the details regarding number, time, recipient, and status. The status part was very interesting since it's really rare for SMS plugins to show if the message has yet been received or not.
Messages can be sent to users, groups, subscribers, and even individual numbers. What you have to do is just purchase a number and some credit among the gateways they support other than Twilio which are almost about 300. Then put in the credentials of the number in the plugin and you are good to go.
Notifications can be received per new post, new comment, new page, new login, and new user.
It's amazing how this plugin also handles WP Rest API, works with contact form7, and supports GDPR regulations as well. Due to the GDPL rules, every user has the right to ask the company to export or erase the data they have on the company's website.
WP SMS has the highest number of installations which is +8,000 and above all that has been said, it provides a Pro version to expand it even more. For all these features it has the fairest price above the other plugins for a Single site plan. It is only $35 per year and as long as you have a subscription, you will have definite support.
You may observe other differences in features and integrations through WP SMS Pro product details.
2. Joy of text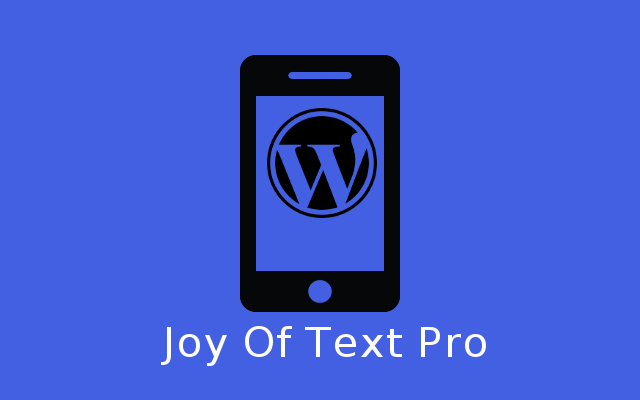 A great way to connect with your customers, blog subscribers, or club members is through The Joy of Text WordPress SMS plugin (or JOT). The plugin enables you to send SMS, MMS, and voice messages to a group or to an individual. The Lite version gives you the chance to experience the plugin with very limited options (Some might not even function).
the Joy of Text plugin does not have any add-ons, although, it has other plugins that are purposed to elevate the Pro version. To name some of these plugins, I would like to mention the JOT Scheduler, the JOT Buddypress plugin, and The JOT Woocommerce integration plugin. They have different licenses other than the Pro version, that must be bought for accessing the plugins.
Let's get to the features and see what we got. Joy Of Text only works with Twilio and no other gateways which looks a bit limited. Groups can be defined for the admin to send messages to but the problem is that you need to add members one by one and pre-defined groups including customers or administrators are of no existence.
One of the fine features that are included in that it supports Twilio's text-to-voice call, and there are settings for the voice's gender, language, and also answer detection.
As for the payment, a Single site license with 1-year support is $65.00. It also has 1,000+ active installations on WordPress.
3. WP Twilio Core (WPSMS)

WP Twilio Core is a powerful SMS plugin for WordPress which includes contact form 7, Twilio, WordPress SMS marketing plugin, bulk SMS plugin, WooCommerce SMS plugin, and more!
You might get a bit confused, only because of the name which is so similar to the WP SMS we mentioned in the first part. For competitive reasons and also advertising strategies this plugin decided to choose this name.
Let's get to the review part! This plugin has a setting panel where you can enter your Twilio number and other information. As it is obvious by the name, it only works with Twilio therefore all the other gateways are out of the picture.
You will have a test panel as in the picture below in which you are able to test the functionality of the number you purchased and whether a message you enter is received by the recipient or not.

In case you are using the free version, Notifications is the last panel you may use. An interesting feature is that can put in a different number than the one that is on your main setting, to receive all the notifications. Now a question that might come to mind is what notifications can be received. You can choose among new posts, users, comments, and logins.
Then you can choose among various add-ons this plugin offers such as WooCommerce bookings, Bulk SMS, WP SMS for WooCommerce and so… On that account, you won't have access to any of these features without purchasing one. But rest assured that each one of them has a demo version which you can test out for yourself to see if they suit you or not. The number of active users is approximately 5,000+ and counting. In case you want to purchase this plugin's Pro version once and for all, for the Single site plan, you need to pay the price of $99 but you will have the choice to pay $29 per year.
4. WPNotif

WPNotif is one hell of a simple yet practical plugin. The funny thing about it being so plain is that even the website's description of the plugin itself is extremely minimal. But let's get back to what we experienced of it.
WPNotif not only sends SMS but can use WhatsApp notifications and maybe even use them both. This plugin does not have any add-ons but as an SMS plugin works fine on its own. Unlike other plugins that we have mentioned so far, testing this one is a bit different. You need to get a 7-day trial staging area from Dummywp then test the plugin and see if it works for you or not.
Notifications here can be sent from multiple gateways at once besides, notifications are for customers, Admins, or other user groups you might need to define in the plugin. These notifications can be for different reasons such as Login, Password change, New post, Post update, Abandoned cart, and so on. All of these options can be done by only switching a toggle.
Moreover, there are placeholders for making a Customized message on an occasion you might have in mind. This might become a bit tricky and the reason is that all the placeholders are posted in an article on the WPNotif blog.
One may ask what's tricky about that. The answer is that you will likely be needing some hints for the most common ones yet you are not getting any.
Talking about the price, you would only have to pay $35 for the regular plan to get this plugin on Codecanyon. Additionally, this plugin has 5,500+ purchases up till now.
---
Let's remember that we wanted to use Twilio, which is one of the best gateways for SMS and other communication platforms. Which plugin is truly the best? Which has more to offer? Has more features?
You are probably considering WP SMS which you are not wrong at all!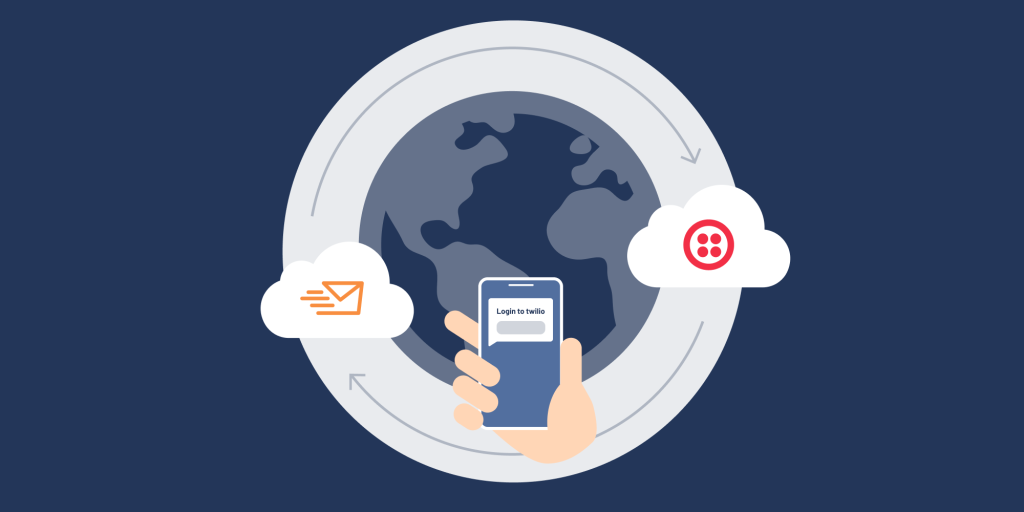 No other WordPress plugin is needed for WordPress users!
Above all the things previously mentioned about WP SMS, could you believe there's more? In addition to all the other options, WP SMS offers 2 powerful add-ons to advance the existing options.
These 2 add-ons are WP SMS WooCommerce Pro & WP SMS Two Way:
WP SMS WooCommerce Pro
This add-on has additional features for WooCommerce for SMS marketing purposes, such as SMS campaigns, abandoned cart SMS notifications, manageable SMS notifications, and local shipping SMS notifications.
SMS Campaigns are among the most important features of this Add-on, which lets you do anything you want to your customers through SMS and increase their satisfaction significantly.
Abandoned Cart SMS notification is an ability to send an SMS to customers who add products to their basket but never complete them. A reminder will be sent to them to complete the purchase.
See more details Here.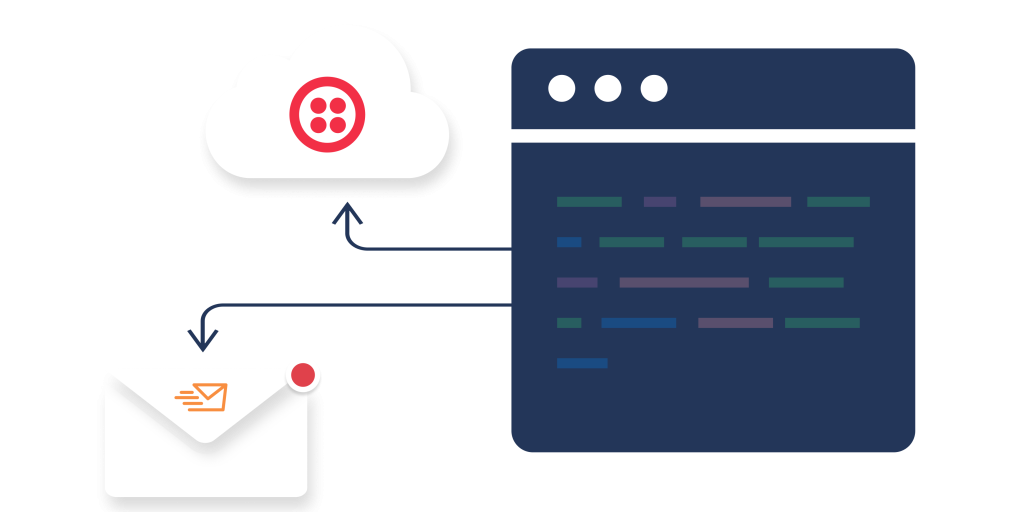 WP SMS Two Way
You can receive SMS messages from your subscribers or clients using the WP SMS Two Way add-on, which allows you to enable incoming messages on the inbox page.
This add-on has several useful features, including commands and actions. When you create a command and name it, if you receive a message that includes that name, the command will be executed, and you can notify the user by sending them a saved message.
If you create a command called "CANCEL" on WooCommerce, that customer will be able to cancel his order automatically if they send that command!
See more details Here.
Here are some tutorials you may wanna use: