Overview
WP SMS Two Way is an Add-On for WP SMS which allows you to receive and enable incoming messages on the inbox page.
With this plugin, you can:
Receive incoming messages on the Inbox page of the plugin
Create Dynamic Commands For Messages to respond to the incoming messages automatically
Requirements
Add-On requires the following from your host:
PHP version 7.4 or greater.
MySQL version 5.7 or greater OR MariaDB version 10.2 or greater.
Installation
1. Make sure the below plugins are installed in advance:
2. Install WP SMS Two Way
Go to Plugins » Add New and upload wp-sms-two-way.zip
Click Install Now and then Activate.
Activate the plugin through the Plugins menu in WordPress
Enter your license key on SMS » Settings » Licenses to enable automatic updates
Activate License through wp-config.php
You can also activate your license key through wp-config.php by adding the code define('WP_SMS_TWO_WAY_LICENSE', 'your-license-key')
Configuration
Connect your SMS Gateway to WP-SMS Two Way:
Go to SMS » Settings » Two Way and copy your webhook URL
Then you need to paste this Webhook URL on the SMS gateway.
For Twilio:
Log in to Twilio Console » Phone Numbers » Active Numbers and Click on your number, then paste the Webhook URL on the Webhook field.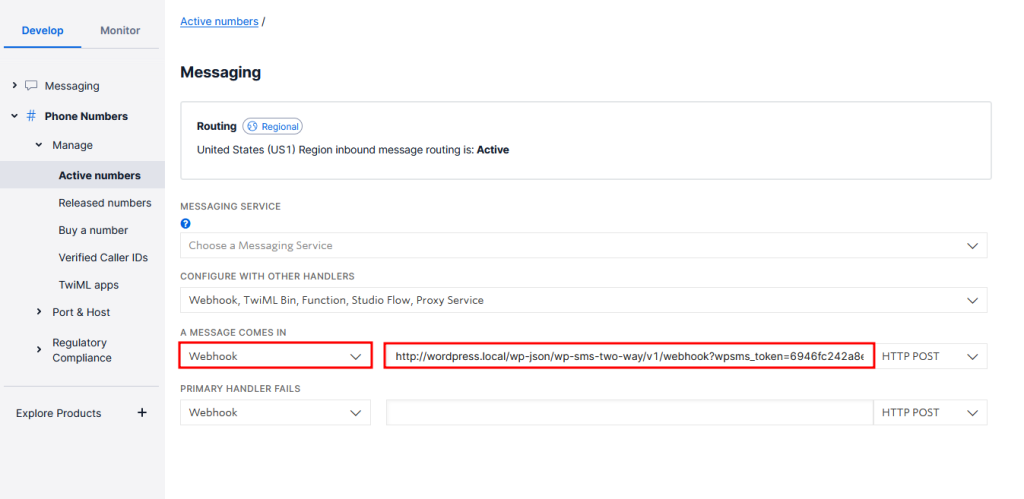 For Plivo:
Go to the Plivo console and navigate to Messaging » Applications » XML, then click on the Add New Application button in the upper right.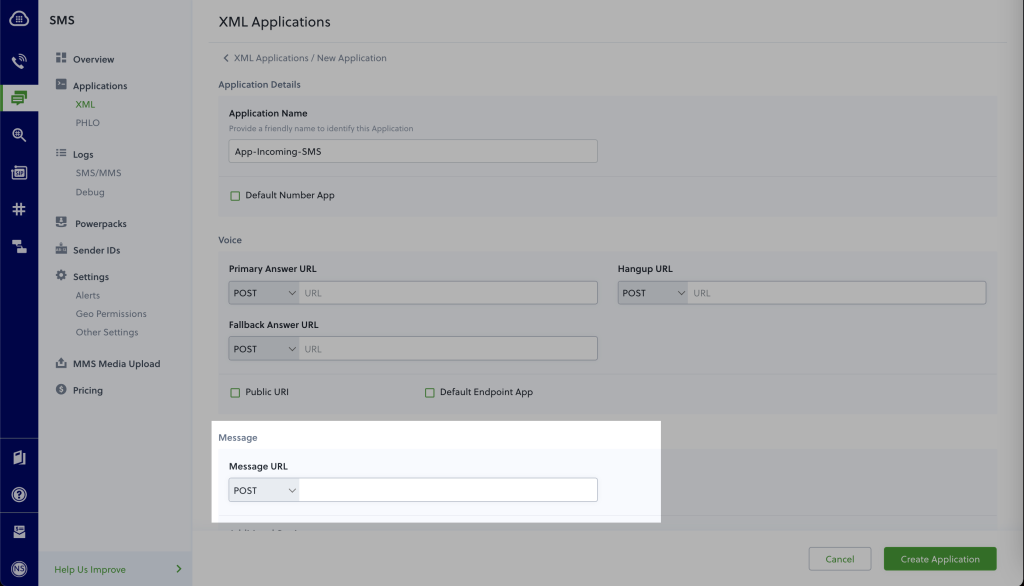 Now go to Phone Numbers » Your Numbers and click on the number to which you want to assign the application. From the Plivo Application drop-down, choose the message application you just created. Finally, click Update Number.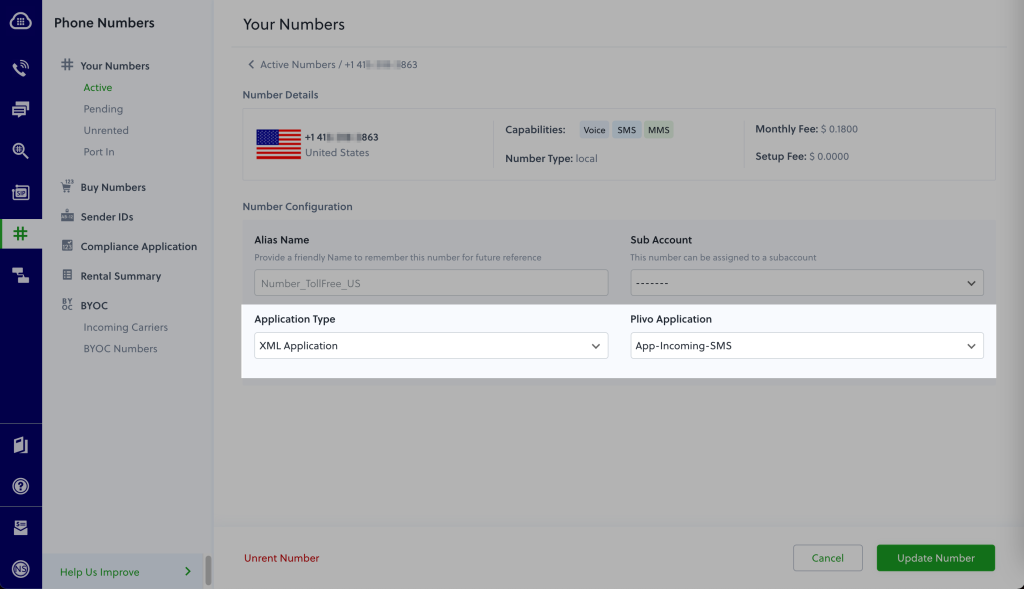 For Vonage:
Check out this article
Debugging the Incoming Messages Webhook
To make sure the gateway is calling the webhook, you can check logs under plugins/wp-sms-two-way/storage/logs/incoming_requests